Today we're talking about the Star display merchandisers. There are various markets for these units - they go into convenience stores, food companies, businesses, industries, cafeterias, and schools. Star has three sizes available for these humidified cabinets. They have a three rack design on the unit that we are seeing here right now. We have one door or two door options on some of the models. The benefits include options for various products - you can put sandwiches, pizzas, pretzels, bagels, pastries. Allows pass-thru option for the two door model. These humidified cabinets are perfect for merchandising sandwiches, burritos, cookies, and a variety of other hot food items. They have adjustable infinite controls that go up to approximately 180 degrees. The models 12MC and 15MC have forced air circulated throughout the cabinet providing even heat distribution. The model 18MC has each shelf heated separately allowing the heat to permeate the pizza or the product to keep it at the proper serving temperature. Additional features and benefits on these humidified cabinets include interior light, which showcases the product and builds impulse sales. It has attention-grabbing fresh and fast graphics, which enhance the impulse buying abilities of the customers. It has an interior thermometer which allows for easier reading of the interior cabinet temperature. This HFD2A model that we're featuring here is front water filled so that the operator can continuously put water as it needs. When the unit runs out of the water you have a light that will indicate that you need to add water to it. This unit also has six presets which you can program to have various products rammed in there for easy operation.
Learn about the features and benefits of Star humidified display cases!
Related Videos TurboChef Encore High Speed Oven
Watch this video to learn all different types of food this TurboChef Encore High Speed Oven can cook! Pizzas and fries are done within minutes, and it's great for baked goods, too. Check this out to see if this oven is right for your venue!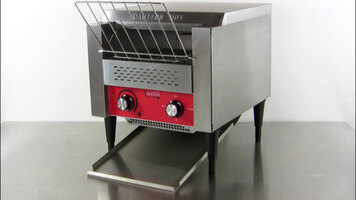 Features Of The Avantco Conveyor Toaster Oven
With its various settings and ease of use, adding this Avantco Conveyer Toaster Oven to your coffee shop or cafeteria will provide your customers with perfectly toasted bread, bagels, and buns every time!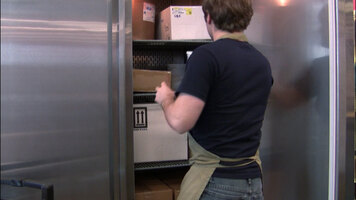 2 Door Avantco Reach In Freezer Review
Bring efficiency and dependability to your restaurant kitchen with the Avantco CFD 2 door reach-in freezer. This 46.5 cu. ft. freezer is packed with standard features for a lower price that will make daily activities in your kitchen easier.