Step 1: Attach lid and secure bowl
Step 2: Carefully attach and lock blade assembly into place
Step 3: Fill bowl with desired ingredients
Step 4: Tightly seal the lid using the attached clamp
Step 5: Begin processing by selecting a green speed button
Step 6: Stop processing by pressing the red button
Step 7: Add more ingredients if desired
Step 8: Reseal lid before continuing to process
Step 9: For thorough processing press green button with two lines
Step 10: To add liquid ingredients, simply pour directly into the hole at the top of the lid
Step 11: Continue mixing until ingredients reaches the proper consistency. See through-lid allows you to see the progress
Step 12: Remove bowl and transfer mixture into container or serving dish with a rubber spatula
Step 13: Prepare food to serve!
Step 14: Attach other blade or bowl inserts for more processing variety
Step 15: Each piece conveniently disassembles for easy cleaning
Learn to create a variety of delicious foods, sauces, and more with the Robot Coupe R8 vertical food processor!
Related Videos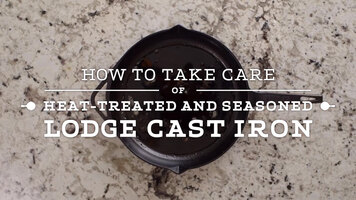 How to Clean Lodge Heat-Treated Pans
Need a cast iron pan that is worry and hassle free? Try one of Lodge's cast iron pans! Because they are rust-resistant, they can be washed by hand or in a dishwasher. For best results, season the pan with your favorite oil once it's been cleaned.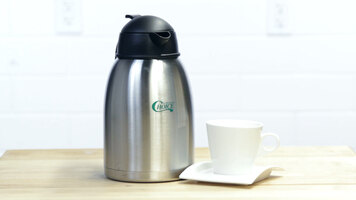 Choice Insulated Thermal Coffee Server
This Choice 1.9 Liter stainless steel, vacuum-insulated coffee server keeps your beverages at the ideal temperature whether you're topping off a hot cup of coffee or pouring a glass of refreshing iced tea! It's very durable and comfortable to use.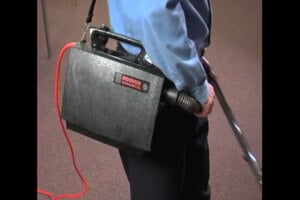 Introduction to Hoover Commercial Cannisters
Hoover's Commercial Cannisters vacuum cleaners are portable and come with tool attachments for a variety of cleaning needs. Get to know your Hoover Commercial Cannisters vacuum cleaners by watching this video.