Calibrating a dial probe thermometer is easier than you think! Try following these simple steps:

1. Get one glass of ice.
2. Fill with water.
3. Slide your thermometer into the built-in wrench.
4. Place the thermometer in the ice water, ensuring that the dimple is underwater.
5. Wait until the thermometer stops moving.
6. Turn the dial until it reads 32 degrees Fahrenheit.
7. Start measuring the temperature of your food!
Learn how to quickly and easily calibrate your dial probe thermometer for your specific needs!
Related Videos
Rubbermaid Recycling Containers
The key to any recycling program is to always have containers within reach, and Rubbermaid's impressive family of recycling containers give you the durability and flexibility to do just that!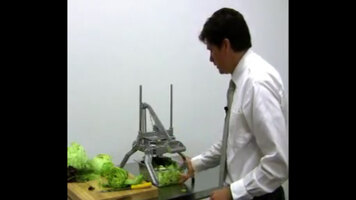 Serve Fast and Fresh Salads
The Nemco Easy Lettuce Cutter allows you to dice your lettuce quick and easy, reducing any of the long labor and browning you usually get when chopping your salad manually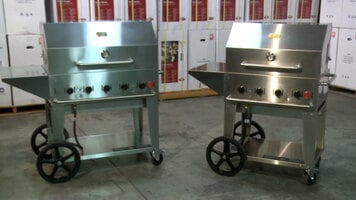 Crown Verity Outdoor Portable Charbroiler
Check out this video on the outdoor portable charbroilers offered from Crown Verity! Precision, quality and durability are the defining features of the 30 inch and 36 inch models offered.