We have an incredible variety of takeout containers on our site. But which containers should you choose for your establishment? In this video, I'll go over some of the features you should look for and some of the considerations that should factor into your choice of takeout containers. Probably the most important and obvious consideration is what kind of food you serve. Of course, the size of your food is going to be important. Using the smallest container that works is your best bet to save money. It's a good idea to have multiple sizes on hand for that reason. As far as style, a sandwich shop might do well with an inexpensive and insulating foam container, but a fine dining restaurant will want to choose a container that presents there food in the best possible light and allows the customer to warm the food properly. Some foods, like salads, look great in clear containers. If you are serving food that you want to keep crisper, make sure you choose a container with vents, to release condensation. If you serve liquid foods, a good seal is more important. All containers insulate food to an extent, but nothing beats Styrofoam for insulation. However, anything other than mild re-heating will melt Styrofoam in the microwave. If you want your customers to be able to microwave the food, we have many choices, including some environmentally friendly options and we also have microwaveable plastics that your customers will love, because they can be reused several times. We also sell that pizza shop favorite, foil takeout containers, which are great for putting your ziti or other foods in an oven. Cost is often the overriding factor, but don't let it be the only one. Nothing is less expensive than Styrofoam, but keep in mind that you shouldn't use it if your customers are looking to your restaurant for a fine dining on environmentally friendly dining experience. Whatever your choice, make sure you are using the smallest container that works. Are your snack bar customers taking the meal 10 feet to a picnic table? Foam is probably your most cost-effective option. Are you trying to promote curbside pick-up at your casual restaurant? Then consider sturdy, vented, microwavable clamshell containers to really help you promote the service be getting your food home in almost dine-in condition. If you are doing grab and go, you'll definitely want containers that offer high visibility. And of course, the old doggie bag application will vary depending on the style of restaurant you run. Finally, there are environmental factors. Some of you will have customers that are very sensitive to environmental issues, you'll want to cater to them by choosing some of our compostable or degradable containers. Thank you for watching. Should you have any questions, please contact us!
Check out this video to learn about all the different types of take out containers that The WEBstaurant Store has to offer!
Related Videos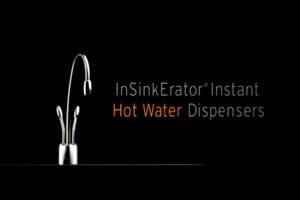 InSinkErator
Get a quick preview of some of the great features and benefits of some of InSinkErator's products!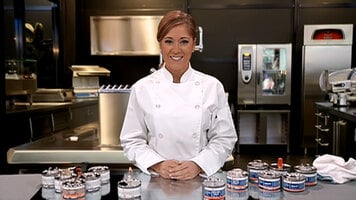 Sterno CandleLamp Safe Heat Chafer Fuel
To learn about all the benefits of Safe Heat chafer fuels from CandleLamp, watch this video! From catered events to buffets and self-service venues, these liquid lamp chafing fuels not only provide you with a quality product, but are safe, too!
Assembly of a Regency Bun Pan Rack is Quick and Easy
Regency bun pan racks are as durable as welded models and, because they ship unassembled, they save you money on shipping! In this video we'll show you how easy it is to assemble one of these racks, which can hold up to 20 full size food pans.