Tuffy series shelves are made from high strength, thermoplastic resin. The ribbing on the underside of each shelf adds strength and durability. This allows for a 300 pound weight capacity. All Tuffy series shelves are 24 inches wide by 18 inches deep. It comes in heights of 26", 34" and 42". Available in a variety of shelf and leg colors. Options include: locking steel cabinet, WTD locking steel drawer, WFSC monitor mount, front pullout shelf, side pullout shelf or both. Easily assembles in only 5 steps. Refer to any accessory instructions before beginning assembly.
Check out this video on Luxor H. Wilson's line of Tuffy shelves! Learn more about how these shelves are made, as well as what additional options are available for these products.
Related Videos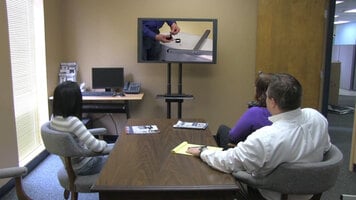 Luxor H. Wilson FP Series Flat Panel Mount
Watch this video to learn about the mobile flat panel mounts offered from Luxor H. Wilson. This video describes the differences in each model and what accessories are included in each.
True TFP Food Prep Tables
Learn about all the great features and benefits of True's TFPs food prep tables! From high-quality metal construction to convenient drawers, doors, and cutting boards, find out why these tables are perfect for your establishment!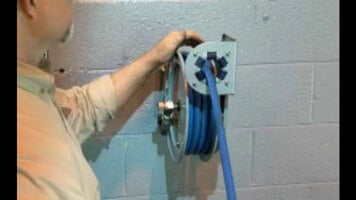 TS Hose Reels and Hose Reel Accessories
See how easy it is to install a T&S hose reel in your business! You'll also learn about some of the special convenience and durability features built right into every T&S hose reel.