Tuffy series shelves are made from high strength, thermoplastic resin. The ribbing on the underside of each shelf adds strength and durability. This allows for a 300 pound weight capacity. All Tuffy series shelves are 24 inches wide by 18 inches deep. It comes in heights of 26", 34" and 42". Available in a variety of shelf and leg colors. Options include: locking steel cabinet, WTD locking steel drawer, WFSC monitor mount, front pullout shelf, side pullout shelf or both. Easily assembles in only 5 steps. Refer to any accessory instructions before beginning assembly.
Check out this video on Luxor H. Wilson's line of Tuffy shelves! Learn more about how these shelves are made, as well as what additional options are available for these products.
Related Videos
Xlerator Eco Hand Dryer
Qualify for green certifications by adding an Xlerator Eco hand dryer to your restrooms! Not only are the dryers environmentally friendly, they help eliminate the cost of maintenance and paper towels.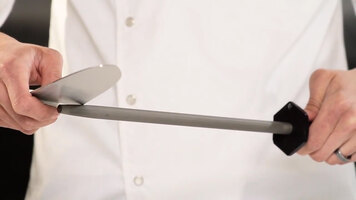 Dexter-Russell Sharpening Steel
This Dexter-Russel sharpening steel is a perfect solution to dull knives. In a few quick motions, your knives will be restored and ready for use!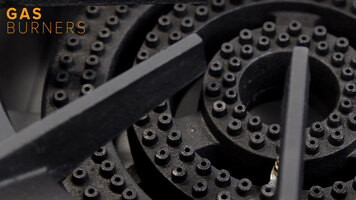 CPG Stock Pot and Wok Ranges
Check out this video to learn more about the features of The Cooking Performance Group stock pot and wok ranges! These reliable units provide fast and even heat distribution for efficient cooking.