Make your own ground beef, wild game sausage, and other high-demand, delicious foods with the Avantco MG12 1 hp and MG22 1.5hp meat grinders! Ideal for small butcher shops, delis, and restaurants! These meat grinders feature a gear-driven body for outstanding processing power. With a capacity of up to 480 lbs. of meat per hour, the grinder's stainless steel exterior lets it stand up to the rigors of every-day use. Its powerful 1 or 1.5 hp motors allows you to automatically grind your most popular meats, and a convenient handle is attached to the top of the unit for easy transportation. For convenience and versatility, a replacement knife, plastic pusher, gasket, sausage stuffer tube, stainless steel meat tray, and two sizes of grinder plates are all included to successfully break down almost any meat you need. The Avantco MG series meat grinders are also CE listed and come with a 5' power cord. Please visit our Webstaurant Store TV page for other videos on meat grinder assembly, tips for use, & care and maintenance.
Check out this video to learn more about the Avantco meat grinder series and how they work. These meat grinders are designed for high performance and are easy to transport! They're great for any restaurant or deli.
Related Videos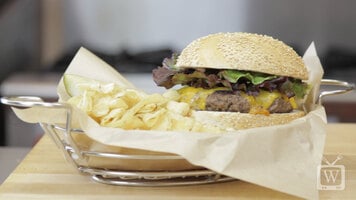 How to Use an Avantco Meat Grinder
Learn how the best ways to use and maintain your Avantco meat grinder!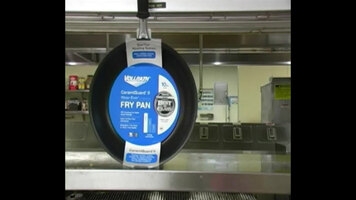 Vollrath PFOA Free Wear-Ever Fry Pans
The U.S. Environmental Protection Agency has called for the total elimination of PFOA by the year 2015. Check out this video to see how Vollrath has responded by creating three new environmentally friendly coatings for their fry pans! How to Replace Your High Chair Seatbelt
The seatbelt for the high chair is an additional safety feature to ensure a secure seat for your smallest patrons. Replacing your high chair seatbelts often will keep your high chairs safe and sanitary.