Our Regency stainless steel equipment stands are a great choice to hold the counter top equipment on your cooking line. These stands are shipped to you unassembled in order to save you money on shipping. Today I'll show you how easy it is to assemble these Regency equipment stands. First let's take a look at the parts that come inside your box. You have the equipment stand top and you'll see it has a 2 inch splash on three sides to keep your equipment from slipping off the stand. You have an under shelf, four legs and you'll find a bag in the box with your legs that contains an Allen wrench and two extra set screws. The rest of the set screws are already screwed into where they belong. Note the protective film on the top of the stand and the under shelf. I recommend that you leave this on the stand until you're finished assembling, that way you prevent scratching and scuffing. And keep in mind that especially with larger stands, having a helper can really come in handy. To assemble, first place the equipment stand top upside down on a surface that won't scratch it. Here I'm using the cardboard box it arrived in. Next, place the four legs in the tabletop gussets. If one has trouble going in, you may have to give it a few turns to the set screws to loosen them. Now, tighten the set screws. At this point, I don't tighten them quite all the way since I like a little bit of play when I'm adding the under shelf. To add the under shelf, which not only gives the stand extra storage but also stability, you'll first want to decide what height you'll want it and then mark that height on all four legs. In any food service application you'll want that height o be at least 6 inches off the ground for food safety reasons. Once marked, slipped the under shelf onto the legs to the proper position. Work your way around and tighten the two set screws for each leg. Now tighten the set screws at the tops of the legs. The equipment stand assembly is almost finished, but before I flip it right side up I wanted to show you the adjustable feed on these equipment stands. Whether you're putting the table on an uneven surface, or just need to raise it or lower it you'll appreciate that simply by turning the foot you can adjust the height by up to an inch and a quarter. Do you need casters for you equipment stand? Use our cut down feature in order to both shorter the stand to allow for casters and to buy the casters themselves. Thank you for watching, and if you have any questions please feel free to use our live chat button.
In this video, learn how to assemble your Regency stainless steel equipment stands! Also, how to adjust the height of the stands and how to add casters to them! Check it out!
Related Videos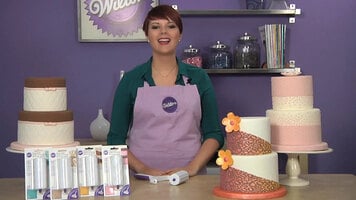 Wilton Pattern Fondant Embossers
Add beautiful designs to your fondant and gum paste in rapid time with the Wilton pattern fondant / gum paste embossers! The burlap, geometric, leopard, and quilt pattern embossers will take your cakes to the next level.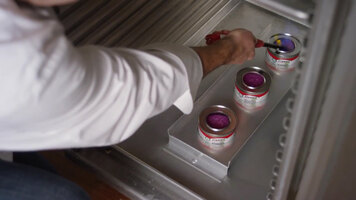 Using Chafer Fuel in Heating Cabinets
When deciding which chafing fuel to use in your heating cabinet, consider how well it holds heat, the length of the event, density of the food, and the amount of product loaded. Keep cabinet doors closed whenever possible and always exercise caution.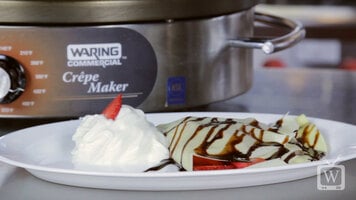 How to Season the Waring Crepe Maker
Learn how to easily season your crepe maker so you can create smooth, delicious crepes with every use!