From whipped potatoes to cake batter, the Avantco MX20 20 qt. commercial mixer is the ideal tool for lighter duty mixing tasks at your small bakery, deli, or restaurant kitchen. Its direct drive, 3-speed transmission and powerful motor make it suitable for a multitude of mixing tasks. The Avantco 20 qt. commercial mixer maintains consistent mixing speeds regardless of how much product is in the mixing bowl. Please refer to our mixer capacity chart in the manual for maximum capacities. The mixing speed for each setting is indicated by a dough hook for low speeds of 154 RPM, a flat beater for medium speeds of 278 RPM, and a whisk for high speeds of 497 RPM. Please stop machine first before changing speed to ensure user safety and avoid damage to the gear box. Also make sure that the bowl is in fully lifted position and the guard is closed. This mixer's easy to use operation makes it a cinch to make dough, whipped cream, or even delicate items like cake batters. First, put ingredients in the bowl. Place the bowl in the mixer making sure all points of contact are in place and locked down. Now attach the appropriate agitator and raise the bowl. Shut the guard and press the green start button and there you go! Cleaning is a breeze on the MX20 mixer. Always unplug the machine before cleaning or performing any maintenance. Detach the bowl and agitator and wash, rinse, and sanitize. Then, wipe the mixer down with a damp cleaning cloth for any remaining food particles and sanitize. Do not spray or hose down the mixer! Please refer to the manual for specific operation and cleaning instructions. A stainless steel mixing bowl and wire whisk and a cast aluminum dough hook, and flat beater are included. The Avantco MX20 20 qt. commercial mixer also features a #12 hub for meat grinding attachments and grater or slicer attachments. Please refer to the spec sheet for compatible attachment parts recommended for this unit. And don't forget an equipment stand to make sure your mixer is secure and at an appropriate working height. This Avantco MX20 mixer is easy to clean and operate, making it a great addition to your food service establishment.
Check out this video to learn how easy it is to properly operate and clean your Avantco MX20 Mixer! With my step by step instructions, you will be creating perfect batter, dough, mashed potatoes and more in no time!
Related Videos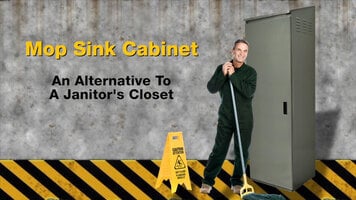 Advance Tabco Mop Sink Cabinet
Learn about the features and benefits of an Advance Tabco Mop Sink Cabinet!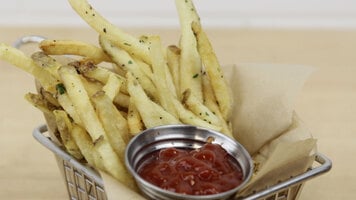 How to Use a French Fry Cutter With a 1/4 inch Blade
Watch this video to learn how to use, clean and maintain your French fry cutter! These step by step visual instructions will be sure to help you keep your French fry cutter with a 1/4 inch blade running like new.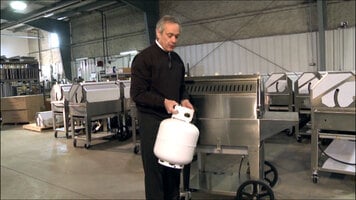 Demonstration on How to Use Your Crown Verity Commercial BBQ Grill
Lighting a grill can be dangerous, so it's important that it's done correctly. Crown Verity's sturdy commercial BBQ grills are great for your restaurant because they are not only easy to light and use, but are also extremely easy to clean.