Whether you want to make mixed drinks elegantly, or want to make Italian sodas with our coffee syrups, or a real New York egg cream with our U-Bet chocolate syrup. A soda siphon is the right tool for you. While the Whip-It brand soda siphon comes with very easy and clear instructions, I'll just go ahead and show you how to set this up for the first time in this video. First, you will remove the top. Then, you'll remove this long tube. Then, inside there will be a measuring tube and you'll remove it by putting your finger in and pulling it out. Now at this point you're going to rinse it out thoroughly. Then you'll replace the measuring tube and fill it with cold water to the bottom of that tube. Now that you've filled it with 1 liter of cold water you're going to take the long tube with washer and insert it back inside. Then you'll take the siphon head and screw it back on. Now, you'll unscrew the cap cover and take it off. Next, you'll take the cartridge holder and place your CO2 in there. Then you're going to go ahead and screw it on, and when you hear this sound you know you're about ready. Next, you'll want to just shake it up a little bit. Right here is your trigger and there you are—you're ready to make some seltzer. These Whip-It brand soda siphons come in red, black, green, blue, orange, silver and purple. We also stock the real Whip-It brand CO2 cartridges, which you can find as a companion item on this page. Well, thank you for watching. And if you have any questions, please feel free to use our live chat button.
Whip-It soda siphons are perfect for all types of mixed drinks, as well as delicious Italian sodas and more. Check out this video to see how easy it is to set up and use your Whip-It soda siphon!
Related Videos
Foxs U-Bet Brooklyn Egg Cream Drink
Try making a delicious Brooklyn Egg Cream using Fox's U-Bet Syrups!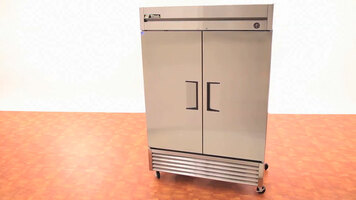 True T-49 Reach-In Refrigerator
Learn the ins and outs of True's T-49 reach-in refrigerator!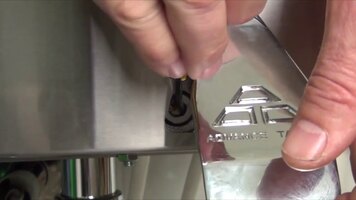 Advance Tabco 7-PS-63 Mixing Valve Adjustments
This quick video shows you how to set the correct temperature by adjusting the mixing valve on the 7-PS-63 hands free hand sink from Advance Tabco.