The STR1R-1S is True's single section solid door Specification Series reach in refrigerator. True's Specification Series consists of wide offerings of refrigerators, freezers, and heated cabinets. Made with high quality metals, the STR has a stainless steel front and sides. Make sure to leave adequate room for the cabinet's dimensions. The door comes with four cam lift hinges for extra support, a solid metal door handle, as well as a deadbolt style lock. The rain shield opens up and offers easy access to cleaning the condensing coil. The STR1R-1S comes standard with an electronic control with digital temperature display found on the rain shield. The cabinet comes standard with 5" plate casters with the option of 6" legs at no charge. On the interior of the STR1R-1S, you will find LED lighting, which reflects off the stainless steel walls and floor. True's Specification Series have many interior kits to choose from, including type one tray slides, type two tray slides, universal tray slides, and three different shelving options. The ducted air flow design moves air from side to side, evenly distributing the cold air, making it an ideal environment for the use of sheet pans. Each door comes with recessed, easily removable gaskets, which are protected by the embossed door lining. The entire cabinet is foamed in place using Eco-mate, an environmentally friendly insulation offering zero ozone depletion potential and zero global warming potential. The Energy Star Qualified STR1R-1S's refrigeration system ensures faster temperature recovery and shorter run times in the busiest of foodservice environments. Please contact your local foodservice equipment provider for more information. Certain features and benefits may vary by country or location. True's STR1R-1S.
Learn the ins and outs of True's STR1R-1S reach-in refrigerator!
Related Videos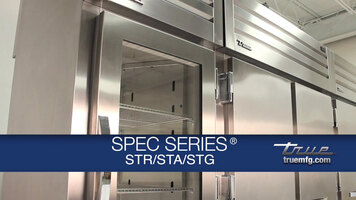 True Spec Series
True's Specification series is a high-end, versatile refrigeration line that offers users a whole host of great benefits. From quality construction to electronic controls, the Spec series is the perfect choice for your busy commercial establishment!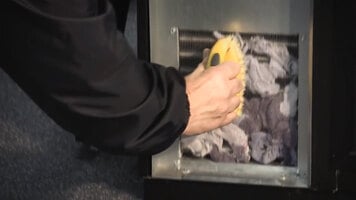 Continental Refrigerator: Cleaning the Condenser
Conserve energy and cut down on service costs by cleaning the condenser coil on your Continental refrigerator or freezer! This will extend the life of your compressor and keep it running properly.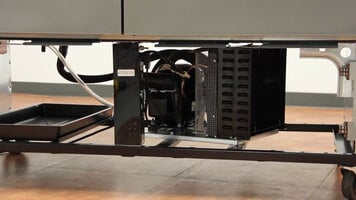 How to Clean Your Condenser
Be sure to check out this video to learn how to clean your condenser on your True refrigerator! Step-by-step instructions are given on how to properly clean your condenser, and how to figure out how often you should be cleaning it.