In addition to open base tables, Advance Tabco offers a variety of enclosed base tables including sliding door and hinged door styles. Sliding doors glide with ease and feature integral door tracks with no breakable parts, and are removable for cleaning purposes. Another option, the hinged door table, features a noise-reduction design and stays closed magnetically for an efficient solution to your preparation and storage needs.

Unites are also available without doors, and all can be customized with a flat top, a 1 1/2" backsplash, or a 5" backsplash. For storage convenience, choose between a fixed or adjustable mid-shelf. Adjustable stainless steel bullet feet ensure that the table is level, and the standard 6" clearance allows for easy cleaning. Made of heavy duty 14 gauge, type 304 stainless steel, these base tables are built to last.
This informative video will provide you with a brief overview of the design features and benefits of the Advance Tabco enclosed base tables!
Related Videos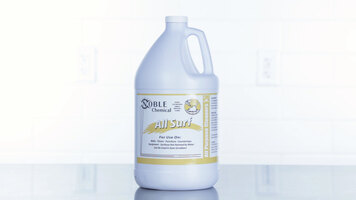 Noble Chemical All Surf
Looking for a non-toxic and non-corrosive cleaning agent that is tough on soils? Check out Noble Chemical's All Surf. Perfect for cutting through stains and soils to leave behind a polished surface. Introduction to the Hoover Bagged Upright Vacuum Cleaner
Used in hospitality, healthcare, education, and more, the Hoover Bagged Upright vacuum cleaner is great for commercial establishments. Learn the features of your Hoover vacuum cleaner, including its WindTunnel technology, by watching this video.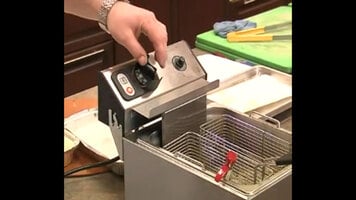 Vollrath Deep Fryer Demonstration
Watch this video to learn about safety features and appropriate applications to consider when purchasing a Vollrath deep fryer!