The traditional 5 quart narrow version, or the K5AWJ, has little hooks on either side that hang onto the pegs at the side of the stand mixer. But the first thing you'll do is make sure your stand mixer is unplugged. Remove the beater and the bowl from the stand mixer. Then raise it into the "up" position. This gives you the extra room you'll need to maneuver the water jacket into place. The jacket goes onto the stand mixer by tipping it backwards, with the C-shaped openings facing you. Then lower the bowl handle. Attach the bowl and the beater you'll be using. Then you'll raise it back into the "up" position. Fill the jacket with ice, or hot or cold water. Plug the stand mixer back in and get ready to prepare your recipe.
A look at this K5AWJ water jacket attachment for the stand mixer from KitchenAid!
Related Videos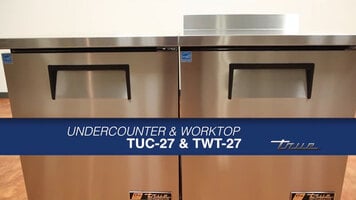 True TUC27/TWT27
Looking for a reliable undercounter and work top refrigerator? Try True's TUC27 and TWT27! Both units have an oversized, balanced refrigeration system that ensures faster temperature recovery and shorter run times. Hercules Low Density Trash Bags
If you are looking for a strong and reliable option in garbage bags, Hercules low density trash bags are the way to go! Check out this video to learn more.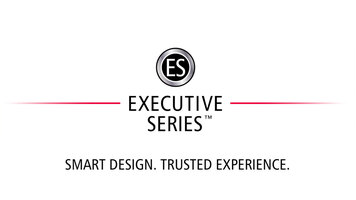 Rubbermaid Executive Series
This video highlights the products in Rubbermaid's Executive Series so that you can see the many items available today that allow you to easily elevate your image.