The traditional 5 quart narrow version, or the K5AWJ, has little hooks on either side that hang onto the pegs at the side of the stand mixer. But the first thing you'll do is make sure your stand mixer is unplugged. Remove the beater and the bowl from the stand mixer. Then raise it into the "up" position. This gives you the extra room you'll need to maneuver the water jacket into place. The jacket goes onto the stand mixer by tipping it backwards, with the C-shaped openings facing you. Then lower the bowl handle. Attach the bowl and the beater you'll be using. Then you'll raise it back into the "up" position. Fill the jacket with ice, or hot or cold water. Plug the stand mixer back in and get ready to prepare your recipe.
A look at this K5AWJ water jacket attachment for the stand mixer from KitchenAid!
Products In This Video

Related Videos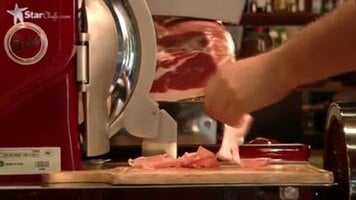 How to Use the Berkel Prosciutto Slicer
A look at how a real chef uses his Berkel 330M prosciutto slicer. This model is great for paper-thin slices of premium deli meats. Learn How to Make Funnel Cake Swirls
Gold Medal puts a twist on a classic carnival favorite with this funnel cake swirls mold! Learn how to make this sweet treat on-a-stick to keep patrons coming back for more!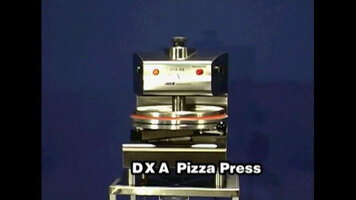 DoughXpress: DXA-SS Automatic Pizza Dough Press 18-inch - Air Operated
a look at the DXA-SS automatic pizza dough press from DoughXpress