The traditional 5 quart narrow version, or the K5AWJ, has little hooks on either side that hang onto the pegs at the side of the stand mixer. But the first thing you'll do is make sure your stand mixer is unplugged. Remove the beater and the bowl from the stand mixer. Then raise it into the "up" position. This gives you the extra room you'll need to maneuver the water jacket into place. The jacket goes onto the stand mixer by tipping it backwards, with the C-shaped openings facing you. Then lower the bowl handle. Attach the bowl and the beater you'll be using. Then you'll raise it back into the "up" position. Fill the jacket with ice, or hot or cold water. Plug the stand mixer back in and get ready to prepare your recipe.
A look at this K5AWJ water jacket attachment for the stand mixer from KitchenAid!
Related Videos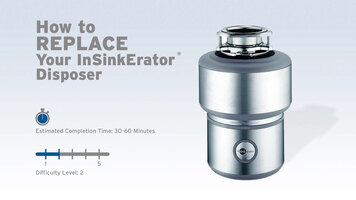 InSinkErator Garbage Disposals: How to Replace a Disposer
This instructional video gives you step-by-step instructions on how to replace the InSinkErator disposer you currently have with a different InSinkErator disposer.
Rubbermaid Groundskeeper Smoking Management System
Check out this video to learn how the Rubbermaid Groundskeeper smoking management system helps you do away with smelly, unsightly cigarette litter in the most unobtrusive way possible!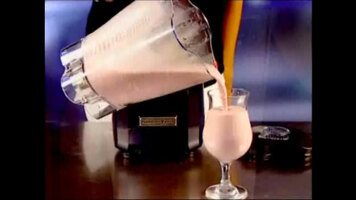 Hamilton Beach Tempest Blender Demonstration
See the power of the Hamilton Beach Tempest Blender in action! This unit's 3 horsepower motor and all metal coupling give it the muscle to power through even the most solid frozen ingredients, giving you a smooth product every time.