The traditional 5 quart narrow version, or the K5AWJ, has little hooks on either side that hang onto the pegs at the side of the stand mixer. But the first thing you'll do is make sure your stand mixer is unplugged. Remove the beater and the bowl from the stand mixer. Then raise it into the "up" position. This gives you the extra room you'll need to maneuver the water jacket into place. The jacket goes onto the stand mixer by tipping it backwards, with the C-shaped openings facing you. Then lower the bowl handle. Attach the bowl and the beater you'll be using. Then you'll raise it back into the "up" position. Fill the jacket with ice, or hot or cold water. Plug the stand mixer back in and get ready to prepare your recipe.
A look at this K5AWJ water jacket attachment for the stand mixer from KitchenAid!
Products In This Video

Related Videos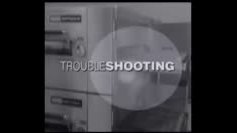 Lincoln Impinger Oven 1600 Series: Troubleshooting
Troubleshooting with the 1600 series Impinger ovens from Lincoln. This video offers an overview of diagnostic messages as well as what you can do to ascertain exactly what your oven needs done!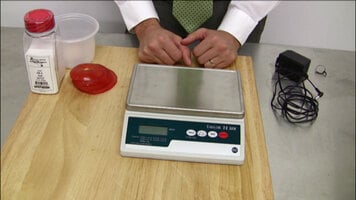 Taylor Digital Scales
Thanks to its large platform and rechargeable battery, the Taylor digital portion control scale is versatile and portable. Learn about initial set up as well as special features such as a tare button, hold button, customizable display, and more!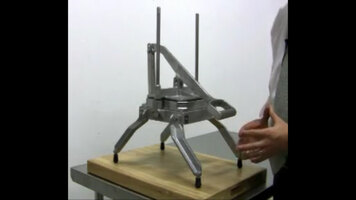 Nemco Easy Lettuce Cutter
If you prefer to shred your own lettuce but hate the hassle, then the Nemco easy lettuce cutter is for you! Learn how you can save money and prevent browning by cutting and shredding lettuce with the Nemco Lettuce Cutter.