The traditional 5 quart narrow version, or the K5AWJ, has little hooks on either side that hang onto the pegs at the side of the stand mixer. But the first thing you'll do is make sure your stand mixer is unplugged. Remove the beater and the bowl from the stand mixer. Then raise it into the "up" position. This gives you the extra room you'll need to maneuver the water jacket into place. The jacket goes onto the stand mixer by tipping it backwards, with the C-shaped openings facing you. Then lower the bowl handle. Attach the bowl and the beater you'll be using. Then you'll raise it back into the "up" position. Fill the jacket with ice, or hot or cold water. Plug the stand mixer back in and get ready to prepare your recipe.
A look at this K5AWJ water jacket attachment for the stand mixer from KitchenAid!
Products In This Video
Related Videos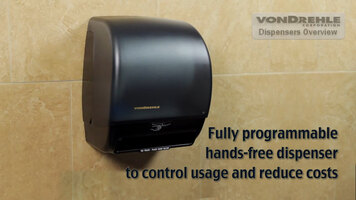 VonDrehle Hands-Free Electronic Paper Towel Dispenser
Learn how to fill, operate, and modify your VonDrehle hands-free electronic paper towel dispenser!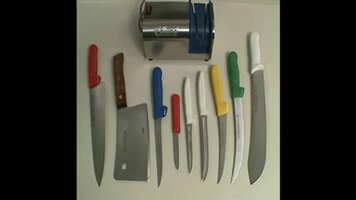 Edlund 401 Electric Knife Sharpener Introduction
Learn the ins and outs of the Edlund 401 electric knife sharpener, the only item of its kind to be NSF Listed!
Avantco W53 Step-Up Coffee Decanter Warmer
An Avantco W53 step-up coffee warmer's step up design saves counter space and energy with its separate power switches. Not only is this product ETL and UL sanitation listed, but it allows you to always have hot coffee on hand for your customers!