The traditional 5 quart narrow version, or the K5AWJ, has little hooks on either side that hang onto the pegs at the side of the stand mixer. But the first thing you'll do is make sure your stand mixer is unplugged. Remove the beater and the bowl from the stand mixer. Then raise it into the "up" position. This gives you the extra room you'll need to maneuver the water jacket into place. The jacket goes onto the stand mixer by tipping it backwards, with the C-shaped openings facing you. Then lower the bowl handle. Attach the bowl and the beater you'll be using. Then you'll raise it back into the "up" position. Fill the jacket with ice, or hot or cold water. Plug the stand mixer back in and get ready to prepare your recipe.
A look at this K5AWJ water jacket attachment for the stand mixer from KitchenAid!
Products In This Video
Related Videos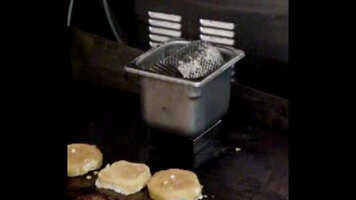 How to Use a Prince Castle Butter Spreader
Check out this how-to video for a demonstration on how to use this butter spreader from Prince Castle! Unger Hood Cleaning Demonstration
This helpful video provides step by step instructions on how to thoroughly clean your hood to maintain a sanitary environment and eliminate the potential for flammable conditions.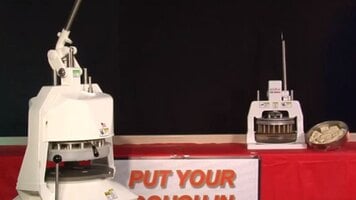 DoughXpress: DX-JN Semi-Automatic Dough Divider/Rounder
The DX-JN dough divider/rounder will divide many types of yeast-raised dough, such as bread and bun dough, pizza dough, and even tortilla dough! It offers easy-to-clean interchangeable head assemblies that make your job easier.