The traditional 5 quart narrow version, or the K5AWJ, has little hooks on either side that hang onto the pegs at the side of the stand mixer. But the first thing you'll do is make sure your stand mixer is unplugged. Remove the beater and the bowl from the stand mixer. Then raise it into the "up" position. This gives you the extra room you'll need to maneuver the water jacket into place. The jacket goes onto the stand mixer by tipping it backwards, with the C-shaped openings facing you. Then lower the bowl handle. Attach the bowl and the beater you'll be using. Then you'll raise it back into the "up" position. Fill the jacket with ice, or hot or cold water. Plug the stand mixer back in and get ready to prepare your recipe.
A look at this K5AWJ water jacket attachment for the stand mixer from KitchenAid!
Products In This Video
Related Videos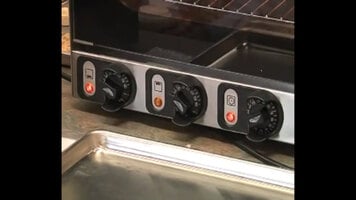 Vollrath Convection Oven Demonstration
Watch this video to learn about the portable, flexible Vollrath Convection Oven! Whether you're looking to expand your menu or add more pizzazz to your catering business, this oven will get those specialty items hot and ready. Lincoln Impinger Oven 1300 Series: Every Three Months
Watch this video to learn the proper maintenance instructions that you should perform for every three months of use. This will help keep your oven in a great condition!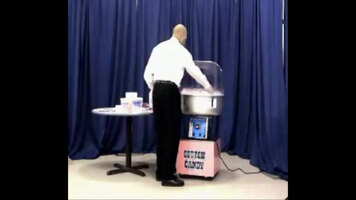 Gold Medal Cotton Candy Machine
This video will show you step-by-step instructions on how to assemble, operate, and clean your Gold Medal cotton candy machine! It also lists some valuable safety tips so you and your employees can stay safe when cleaning and operating this machine.