(Transcript Unavailable)
Watch this video to learn how to use, clean and maintain your French fry cutter! These step by step visual instructions will be sure to help you keep your French fry cutter with a 1/4 inch blade running like new.
Products In This Video


Related Videos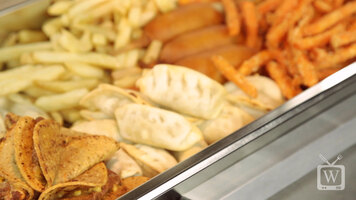 Avantco 2 Bulb Food Warmer
Looking for a way to keep your menu items warm? The Avantco free standing two bulb heat lamp & food warmer is an ideal solution. Equipped with convenient features like an adjustable stand, this heavy-duty aluminum warmer will meet your daily demands!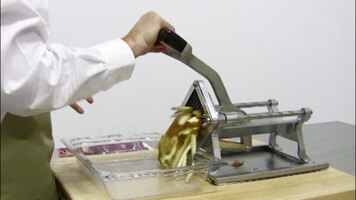 French Fry Cutter
Learn how to mount and use your Nemco Easy Frykutter so you can start making hot, fresh-cut fries today!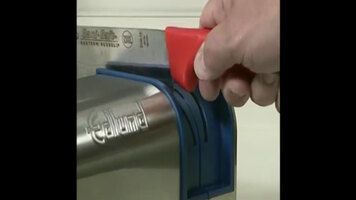 Edlund 401 Electric Knife Sharpener Operation
Make sure you get the most out of your commercial cutlery by caring for them with the Edlund 401 electric knife sharpener!