To use a Perfect Fry PFA7200, simply load the food, set the timer for 2 – 5 minutes, and the food will come out crisp and golden every time. Since the process is fully automatic, your staff can load the fryer and then get on with other business, saving both time and money. It's not just for French fries either; you can cook spring rolls, chicken wings, shrimp, and much more in these fryers. Choose from the three models of Perfect Fry fryers to increase your profits without the bother of traditional fryers. This product is easy and simple to use, requires no extra labor, allows you to serve profitable fried foods, and it's safe to use even without additional kitchen infrastructure. And the end result? Perfectly cooked food every single time!
Learn about all the time, profit, and equipment benefits of the Perfect Fry PFA2700 automated fryer!
Related Videos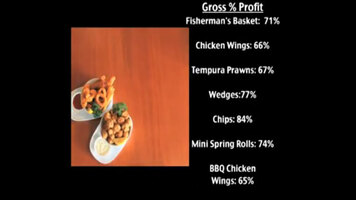 Perfect Fry Fryers
Check out the basics and benefits of picking up a Perfect Fry automated fryer! Sterno Products Flameless Mirage Flickering Candles
Featuring an innovative, flickering flame, Sterno Products Mirage candles provide a genuine candlelight experience without the open flame. They can be programmed to turn on an off at preset hours and run up to 600 hours on two D-cell batteries.
Hoover SteamVac Carpet Cleaner
Clean your carpets in high-traffic areas with this Hoover SteamVac carpet cleaner! With rotating brushes and a heated system, this cleaner will remove dirt and debris in rapid time.