Welcome to the Crown Verity repair show, my name is Al Frenette. I'm in tech support and we're going to walk you guys through some repair sequences on Crown Verity's barbeques and there are a few things we want to do before we get into the repair jobs themselves. These are some measures you want to take before you get into; burner replacement, lighter tube replacement, anything to do with wheels or casters, conversion anything like that. Okay, there are a few things we want to do, just to be safe and make things easier for ourselves when we're doing these jobs. Okay, first things first, we want to make sure the grill is cool and we're not working on a hot grill. We're going to make sure the propane tank cylinder valve is in the off position. Remove the regulator, set it and the hose aside, lift the retainer, lift the propane tank remove and set it aside. If you're connected to natural gas, or a fixed propane system, shut the fuel supply off with the valve and disconnect the hose. The next thing we want to do is remove the grease tray. If there's a lot of water in there, get yourself a bucket. Remove the cap, drain out the excess water, and the grease pan comes out by lifting it, pulling, sliding it out, and we'll set that aside as well. Fuels disconnected, grease pans removed, there are a few other parts we're going to set aside here. We'll lift our warming rack out and set it aside. Cooking grates, they just lift out as well. Yours are probably dirty than mine. The heat shield also needs to come out, the heat shield is the piece of metal here sitting in front guarding the valves, set that aside.
Watch this video to learn how to prepare your Crown Verity grill for repair!
Related Videos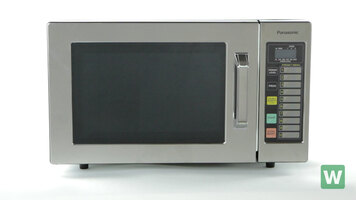 Panasonic NE1064F Commercial Microwave
The Panasonic NE1064F offers features you won't find in a residential microwave, making it perfect for snack counters, pizza shops, and other small foodservice operations.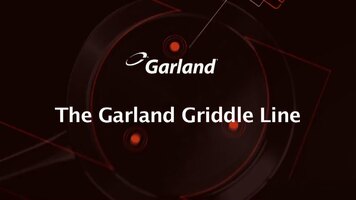 Garland Induction Technology: The Griddle Line
This will give you a look at the Garland griddle line. This video describes the benefits of using a Garland griddle, including excellent and efficient recovery and heating times.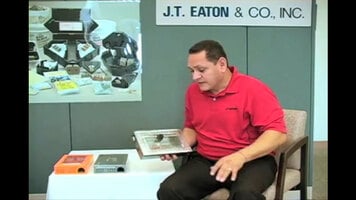 Overview of JT Eatons Repeaters 420 and 420CL
JT Eaton's line of repeaters have been designed protect you as well as to catch more mice than most of the traps out there. These repeaters don't need bait lure mice into the traps either.