The KitchenAid sausage stuffer kit attaches to your KitchenAid food grinder. Utilize either the large or small interchangeable nozzle to create your choice of sausage from fresh ground meat. The power of the stand mixer leaves your hands free to guide the sausage into perfectly formed links. The sausage stuffer kit from KitchenAid—making homemade sausage effortless. Another reason to love your KitchenAid stand mixer.
This video gives you a look at the sausage stuffer attachment for KitchenAid stand mixers - a great and easy way to make fresh, tasty, homemade sausage!
Related Videos KitchenAid Stand Mixer Roto Slicer / Shredder Attachment
This video takes a look at the roto slicer / shredder attachment for KitchenAid stand mixers - perfect for processing an array of firm fruits, vegetables, and more!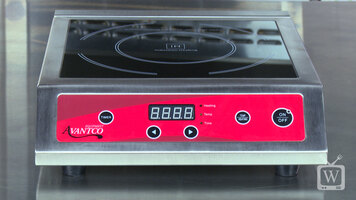 Avantco IC3500 Countertop Induction Range
To learn about all the great features of the Avantco IC3500 countertop induction range, watch this video and see which model is right for your foodservice needs. See why these ranges have become so popular over the past decade!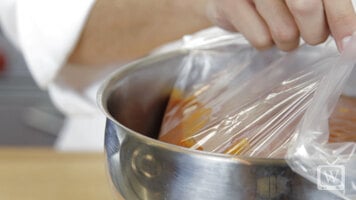 Nylon Pan Liner Overview
Nylon pan liners save you time and money in the kitchen. Plus, these liners are disposable; making for an easy clean up! Watch this video to learn more on these nylon pan liners and how they can help you out!