Slice or shred fresh vegetables and handcrafted cheeses with the KitchenAid slicer and shredder attachment. It's easy to use on every KitchenAid stand mixer, with 4 slicer and shredder combs you can choose your desired thickness and texture for a hearty vegetable salad and toppings for a homemade pizza. Effortlessly slice or shred firm fruits, nuts and cheese. Clean up is easy with dishwasher safe attachments, leaving you time to enjoy your creations. Premium performance, exceptional results, legendary KitchenAid quality.
This video takes a look at the roto slicer / shredder attachment for KitchenAid stand mixers - perfect for processing an array of firm fruits, vegetables, and more!
Related Videos
San Jamar Lever Towel Dispensers
Inhibit the spreading of germs in your establishment with this San Jamar lever towel dispenser. Its simple, ergonomic design and sanitary protection will help keep your staff and guests healthy while also minimizing waste.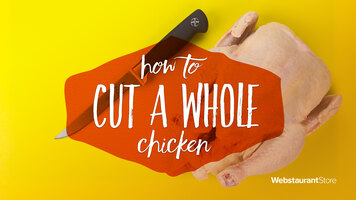 How to Cut a Whole Chicken
Learn how to cut a whole chicken with this easy, step-by-step video! Once you know what to do, you can begin making your signature recipes.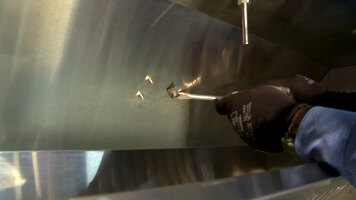 Crown Verity Badge Replacement Instructions
Watch this video and learn how to change the badge on Crown Verity's grills!