You will need a sheet pan and an extender, plus parchment paper and a release spray. Place the parchment paper on the sheet pan and place the extender on top of it. Spray the pan, making sure not to miss the sides of the extender. Pour the batter into the pan filling it about 3/4 of the way to the top. Bake the cake according to the recipe directions and then gently remove the extender. Using an extender you can prevent the sides of the cake from over-baking, making every bite just as good as any other, and you can eliminate trimming. If you are looking for aesthetic appeal, an extender also allows for straight sides.
Watch this quick video to learn how you can use a pan extender with your sheet pans to bake delicious cakes with ease!
Related Videos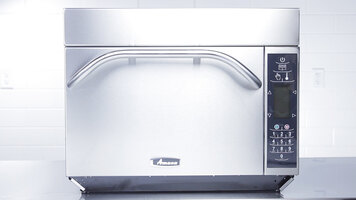 Amana Xpress AXP22 High-Speed Microwave / Convection Oven
Watch this short video to learn about the impressive capabilities of the Amana Xpress AXP22 high-speed microwave / convection oven!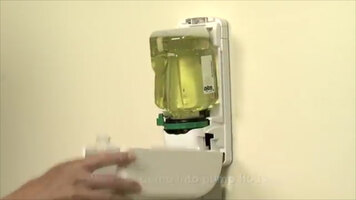 GOJO® ADX-7 Manual Soap Dispenser: Refill
Ensure that you are properly refilling your GOJO® ADX-7 manual soap dispenser by watching this step-by-step tutorial!
Avantco W53 Step-Up Coffee Decanter Warmer
An Avantco W53 step-up coffee warmer's step up design saves counter space and energy with its separate power switches. Not only is this product ETL and UL sanitation listed, but it allows you to always have hot coffee on hand for your customers!