You will need a sheet pan and an extender, plus parchment paper and a release spray. Place the parchment paper on the sheet pan and place the extender on top of it. Spray the pan, making sure not to miss the sides of the extender. Pour the batter into the pan filling it about 3/4 of the way to the top. Bake the cake according to the recipe directions and then gently remove the extender. Using an extender you can prevent the sides of the cake from over-baking, making every bite just as good as any other, and you can eliminate trimming. If you are looking for aesthetic appeal, an extender also allows for straight sides.
Watch this quick video to learn how you can use a pan extender with your sheet pans to bake delicious cakes with ease!
Related Videos Cleveland Convotherm: Editing Recipes
Edit recipes in your Convotherm's cookbook by following these simple steps!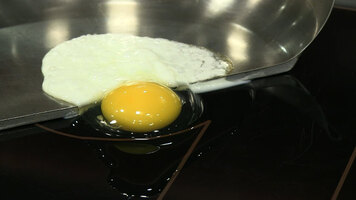 Garland Induction
See the difference that induction can make in your kitchen and learn what makes Garland Induction stand out from the crowd!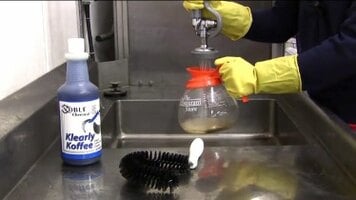 Klearly Koffee Liquid Coffee Pot Cleaner
Coffee stains on your coffee decanters, airpots, mugs, and glassware look unsightly and destroy the flavor of your coffee. Just a few squirts of Klearly Koffee and some warm water is just the thing to take out these tough stains!