(Transcript Unavailable)
This video will highlight some of the benefits of the offset y-peeler, as well as demonstrate the best ways to use this peeler to peel and prepare vegetables for serving!
Products In This Video

Related Products

Related Videos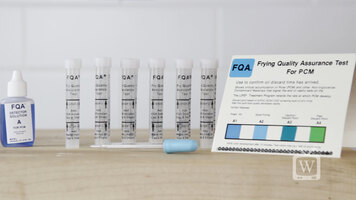 MirOil FQA Frying Oil Test Strips
Check out this informative video to learn about the features of the MirOil FQA test strips! This quick video gives you a product overview as well as step-by-step instructions for using these test strips to keep your fryer oil at peak performance. Demonstration on MIWE Air Control
With Temperature, Moisture, and Circulated Air Control being the three elements that define the ideal cooking environment, you will find that the MIWE ovens will cook all your food to perfection.
LED Beer Sign Modes
Use this LED Beer Sign with its 3 different modes - steady on, flashing, and crawling - to attract customers to your bar or pub!