This offset Y-peeler features non-slip grips and a razor-sharp stainless steel blade, so caution should be used. These types of peelers are great for processing all sorts of vegetables like cucumbers, carrots, and much more. To use, hold it firmly and draw the blade down the vegetable away from the hand that is holding the food. If you are peeling potatoes, the small blades on the sides are useful for removing eyes
This video will highlight some of the benefits of the offset y-peeler, as well as demonstrate the best ways to use this peeler to peel and prepare vegetables for serving!
Products In This Video

Related Products

Related Videos How to Make Caramel Corn
This video shows you how easy it is to make delicious, customer-pleasing caramel corn using Gold Medal's Corn Cooker Mixers!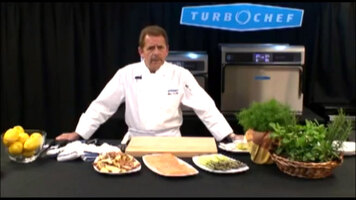 Turbochef Sota Demonstration
Here, Chef Steve Crellin explains how the Turbochef Sota gives you the ability to expand your menu tremendously. It specializes in toasting, browning, and crisping foods evenly and consistently up to 12 times faster than ever before!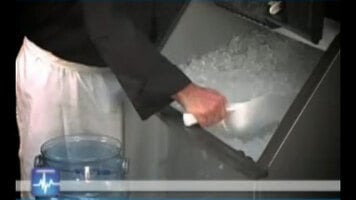 Introduction to the Manitowoc Indigo Series Ice Machines
Manitowoc Ice's new Indigo series ice machines boast 6 improvements to their design for maximum performance, quality and reliability. Watch the video to learn more!