Introducing the Frymaster E4 Fryer. Operation of the Frymaster E4 Fryer is easy. A power switch under the control panel is a new safety feature. It provides power to the computer and it must be on for the fryer to operate. The handles, red for draining and yellow for filtration, fall readily to hand in the cabinet. When preparing the fryer for operation after boilout, covered in a separate video segment, or replacing the oil, return the basket rack to the fry pot and ensure that the drain valve is fully closed before adding oil. Fill the vat to the lower of the two etched marks in the fry pot. The oil will expand with heating and rise to the upper mark. Using too much oil will reduce the fryer's efficiency. If using solid shortening, lift the elements and pack the fry pot with the shortening leaving no air gaps. Lower the elements and continue packing until the shortening reaches the lower of the etched fill lines. Turn the fryer on, and allow it to heat. The computer enters an initial belt cycle, which heats the oil slowly to 180 degrees Fahrenheit.
This video provides you with a general overview of the newest features of the Frymaster E4 Series fryer, and will show you how to properly begin using your Frymaster E4 Series fryer.
Related Videos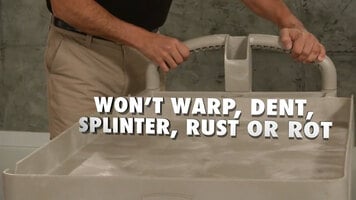 Rubbermaid Heavy Duty Carts
Check out the many features and benefits of Rubbermaid heavy duty utility carts to see why these rugged, easy to maneuver carts are just what you need for your application!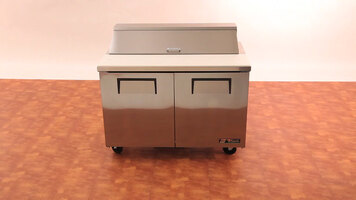 True TSSU-48-12 Refrigerator
Learn the ins and outs of True's TSSU-48-12 refrigerator!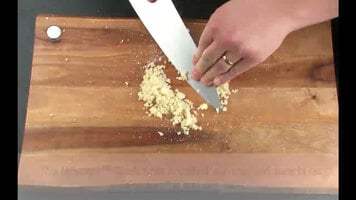 Garlic Paste
Garlic is such a versatile ingredient that nearly every cuisine on the planet uses it (Italian salad dressings, Chinese stir fry, Spanish marinades, etc.). Here, Mercer demonstrates the simple process of making your own garlic paste at home.