Boilout. Boilouts are performed before the first use of a fryer, and as a part of regular preventive maintenance. Remove the filter pan and drain the exhausted oil into a shortening disposal unit or other suitable container for disposal. Fill the frypot to the upper etched line in the water, add detergent to the prescribed amount. Turn the computer on and set it to boilout by pressing the check-mark key and enter 1653 with the number keys. The fryer will heat to 190 degrees Fahrenheit. Add basket racks and baskets if desired. During this time, the pot can be scrubbed with a long handled brush, but use caution, the hot water can cause injuries. After the 30 minute boilout, turn the computer off and raise the elements, which allows access to the bottom of the fry pot for further cleaning. Do not attempt to raise the elements with the computer on. Drain the water into a metal container suitable to hold the heated solution. Do not drain the water into the filter system. Rinse and dry the fry pot before refilling it with oil.
Before you begin using your Frymaster E4 Series fryer, you must perform a boilout. This instructional video will show you the steps to properly performing a boilout, an important part of regular preventative maintenance
Related Videos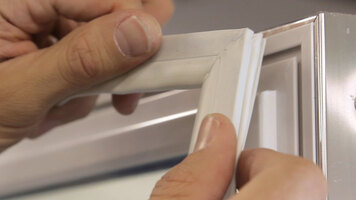 Replacing a Gasket on an Avantco Merchandiser
This video gives you step-by-step instructions regarding how to properly change the door gasket on your GDC or GDS series merchandiser. The gasket is a crucial part of any refrigeration equipment, because it keeps cold air inside the cabinet.
Vollrath Super Pan V Steam Table Pans
Want to learn the benefits of the durable construction and patented corner, edges, and rim of the Vollrath Super Pan V? Explore that and other features as Chef Rich takes you to Lakeland College for a real world evaluation.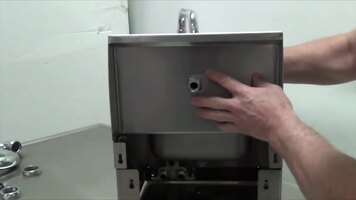 Advance Tabco 7-PS-63 Faucet Installation
Watch how to install the faucet on your Advance Tabco 7-PS-63 hand sink.