Boilout. Boilouts are performed before the first use of a fryer, and as a part of regular preventive maintenance. Remove the filter pan and drain the exhausted oil into a shortening disposal unit or other suitable container for disposal. Fill the frypot to the upper etched line in the water, add detergent to the prescribed amount. Turn the computer on and set it to boilout by pressing the check-mark key and enter 1653 with the number keys. The fryer will heat to 190 degrees Fahrenheit. Add basket racks and baskets if desired. During this time, the pot can be scrubbed with a long handled brush, but use caution, the hot water can cause injuries. After the 30 minute boilout, turn the computer off and raise the elements, which allows access to the bottom of the fry pot for further cleaning. Do not attempt to raise the elements with the computer on. Drain the water into a metal container suitable to hold the heated solution. Do not drain the water into the filter system. Rinse and dry the fry pot before refilling it with oil.
Before you begin using your Frymaster E4 Series fryer, you must perform a boilout. This instructional video will show you the steps to properly performing a boilout, an important part of regular preventative maintenance
Related Videos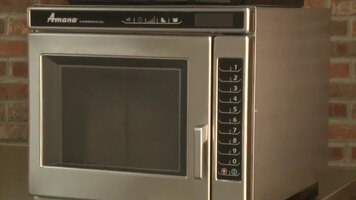 Amana Heavy Volume Ovens
Learn how Amana's heavy volume ovens can enhance your restaurant or catering kitchen! Featuring many innovative programmable settings, these ovens will help you cook or steam your foods to perfection.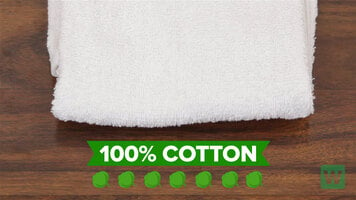 Hotel Towels
We offer many types of hotel towels to suit all of your business needs! Check out our short video to learn more about the different types of materials and styles of towels we offer and the areas in which our hotel towels can be of service.
Avantco F102 Countertop Fryer
Learn about the helpful features and benefits of the Avantco F102 countertop fryer!