The first step in mounting the unit is to install the provided fall clip at the necessary height to allow for engagement with the turn down on the rear side of the sink. Install the sink to the top of the mounting clip as shown, ensuring it is firmly in place. Please note that there are additional mounting holes in the back of the unit if further security is desired.
This brief video gives you a few mounting tips for installation of your Advance Tabco 7-PS-90 hand sink!
Related Videos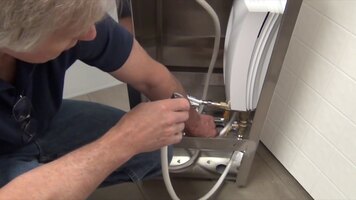 Advance Tabco 7-PS-90 Plumbing Installation
Learn how to correctly hook up the plumbing when installing your Advance Tabco 7-PS-90 hand sink by watching this helpful video!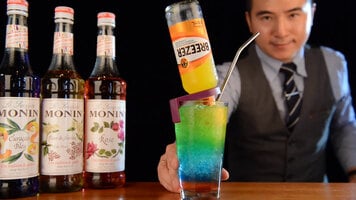 Rainbow Jenga Cocktail by Monin
Wow your guests with this colorful rainbow jenga cocktail using various Monin syrups! Watch the video for a complete recipe.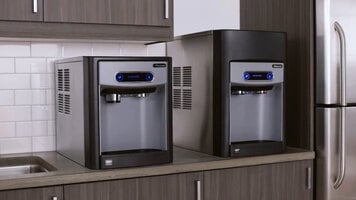 Follett 7 & 15 Series Water and Ice Dispensers
Looking for an economical alternative to bottled water in your break area or office? The Follett 7 &15 series water and ice dispensers are a stylish solution! These dispensers are 60% more efficient than cube ice machines and use 75% less water.