The first step in mounting the unit is to install the provided fall clip at the necessary height to allow for engagement with the turn down on the rear side of the sink. Install the sink to the top of the mounting clip as shown, ensuring it is firmly in place. Please note that there are additional mounting holes in the back of the unit if further security is desired.
This brief video gives you a few mounting tips for installation of your Advance Tabco 7-PS-90 hand sink!
Related Videos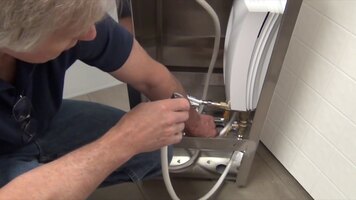 Advance Tabco 7-PS-90 Plumbing Installation
Learn how to correctly hook up the plumbing when installing your Advance Tabco 7-PS-90 hand sink by watching this helpful video!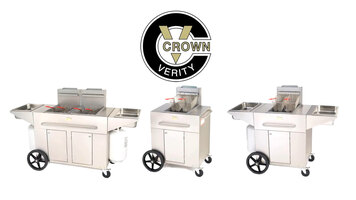 Crown Verity Portable Outdoor Fryer
Check out these portable outdoor fryers from Crown Verity! Great for any outdoor event, these fryers come complete with a stainless steel, 90,000 BTU fry pot, allowing you to fry between 60-65 lbs. of French fries per hour!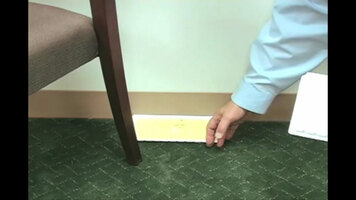 Overview of JT Eatons 155N Stick-Em Rat Glue Traps
These JT Eaton Stick-Em rat glue traps are peanut butter scented and are ideal for catching mice, rats, and insect in your restaurant or home. Be sure to place the glue traps along the wall to get the best results