Enjoy fresh, creamy homemade ice cream and sorbet with a KitchenAid ice cream maker attachment. Simply freeze the bowl, attach it to your KitchenAid stand mixer, then let the mixer stir in your favorite fresh ingredients for a homemade, delicious creation. The power and convenience of the KitchenAid stand mixer easily creates two quarts of sorbet, gelato and other frozen desserts, perfect for guests and family for a deliciously sweet ending. Premium performance, exceptional results, legendary KitchenAid quality
Have a look the ice cream attachment for residential KitchenAid stand mixers!
Related Videos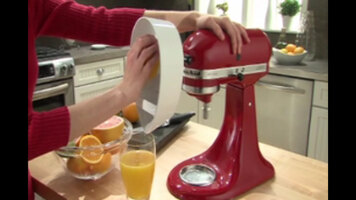 KitchenAid Stand Mixer Juicer Attachment
This video gives you a look at the juicer attachment for KitchenAid stand mixers. This attachment makes it easier than ever to turn an array of citrus fruits into delicious, healthy juice and other recipes.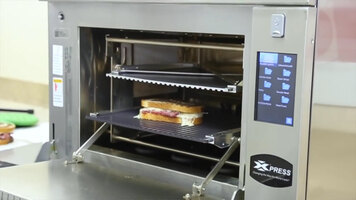 Amana GR10 Panini Grill Plate
Who doesn't love a beautiful, hot panini? Check out this brief video to find out how you can be serving up perfectly marked and cooked paninis for your hungry customers!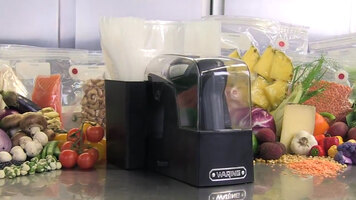 Waring Vacuum Sealer
Looking for a reliable vacuum sealing system? The Waring vacuum sealer keeps food airtight and fresh, extending the life of your products and keeping them flavorsome! With precision and a patented valve, this sealer is perfect for your business.