Enjoy fresh, creamy homemade ice cream and sorbet with a KitchenAid ice cream maker attachment. Simply freeze the bowl, attach it to your KitchenAid stand mixer, then let the mixer stir in your favorite fresh ingredients for a homemade, delicious creation. The power and convenience of the KitchenAid stand mixer easily creates two quarts of sorbet, gelato and other frozen desserts, perfect for guests and family for a deliciously sweet ending. Premium performance, exceptional results, legendary KitchenAid quality
Have a look the ice cream attachment for residential KitchenAid stand mixers!
Related Videos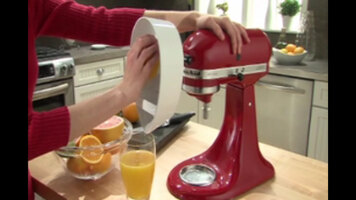 KitchenAid Stand Mixer Juicer Attachment
This video gives you a look at the juicer attachment for KitchenAid stand mixers. This attachment makes it easier than ever to turn an array of citrus fruits into delicious, healthy juice and other recipes.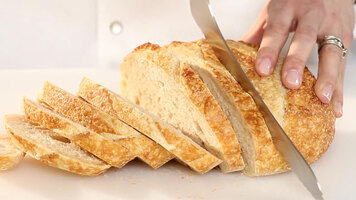 Dexter Russell Slicing Knives
These Dexter Russell Slicing knives make cutting through bread and meat quick and easy. A variety of styles means these knives are sure to meet all your cutlery needs. Check out this informational video to learn more!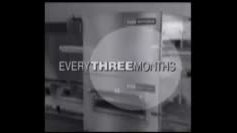 Lincoln Impinger Oven 1100 Series: Every Three Months
Maintenance instructions for every three months of use. This video offers a quick overview to help you keep your oven in great working condition!