We only make things for one room: your kitchen. Because like you, it's where we shine. And now the revolutionary new KitchenAid 13 cup food processor is making culinary history. It features the first ever external blade control, thick to thin. This way, or that way. The new KitchenAid food processor, it's a lot less process and way more pro. Nobody knows the kitchen like KitchenAid.
This video will give you a look at the KitchenAid Food Processor, the first of its kind to feature external blade control.
Related Videos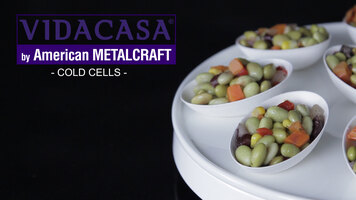 Vidacasa Cold Cells by American MetalCraft
Keep your cold foods at the perfect serving temperature with these Vidacasa cold cells! These cold cells last longer than ice packs and can be recharged in the freezer up to 1000 times.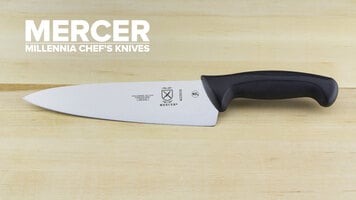 Mercer Millennia Chef's Knives
Every professional chef needs a chef knife, and these Mercer Millennia chef knives are perfect for fulfilling that need! Available in several sizes and styles, these chef knives come ready to slice, dice, cut, mince, and more. Learn more here! Avantco C15 Airpot Coffee Brewer Review
See how this affordable and easy-to-use coffee brewer from Avantco can be a great addition to your coffee shop, restaurant, or break room! This C15 airpot coffee brewer heats coffee at 201-205 degrees, ensuring rich, consistent coffee every time.