We only make things for one room: your kitchen. Because like you, it's where we shine. And now the revolutionary new KitchenAid 13 cup food processor is making culinary history. It features the first ever external blade control, thick to thin. This way, or that way. The new KitchenAid food processor, it's a lot less process and way more pro. Nobody knows the kitchen like KitchenAid.
This video will give you a look at the KitchenAid Food Processor, the first of its kind to feature external blade control.
Related Videos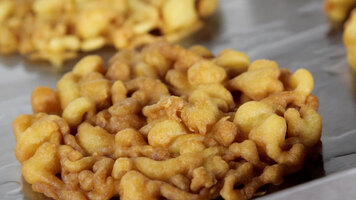 Carnival King Funnel Cake Fryer
Watch our short video to learn about the many features of the Carnival King funnel cake fryer and how this little piece of equipment can help boost your sales with fresh, golden fried funnel cakes and donuts!
Cambro Camtherm Pellet Heater
This video shows you exactly how the Cambro Camtherm pellet heater can provide you with an added boost of efficiency in your tray-line service! How to Use an Offset Y-Peeler
This video will highlight some of the benefits of the offset y-peeler, as well as demonstrate the best ways to use this peeler to peel and prepare vegetables for serving!