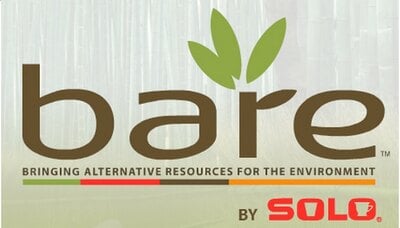 Solo Bare Overall Customer Rating:
Strong, Attractive, and Eco-Friendly Cups
Bare by Solo is an eco-friendly initiative that produces environmentally safe, biodegradable convenience tableware to reduce waste and carbon footprints of foodservice establishments. Their catalog is packed with items that can take the place of plastic or processed beverageware in any setting, including hot and cold cups, plates, platters, bowls, and take-out containers. Read more
Solo Bare manufactures dozens of different convenience tableware products that are sturdy enough to hold and transport all of your most popular foods. Because they're compostable and biodegradable, this green tableware won't pollute the environment after your customers are finished with their food, making it the ideal combination of attractive appearance and guilt-free function.