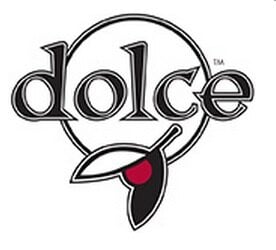 Dolce Overall Customer Rating:
Versatile Flavoring Syrups for Drinks, Desserts, and More
For the ice cream or coffee vendor, there is none better than Dolce flavoring syrups! From classic caramel and vanilla to hazelnut and raspberry, you can use these coffee flavoring syrups for more than just coffee! Top off brilliant new desserts with Dolce dessert syrup, or mix a fancy Italian soda. Put a new twist on an old recipe, or try something entirely new! Read more
Try our selection of Dolce cinnamon and cherry flavored coffee flavoring syrups to add a signature seasonal beverage to your menu! Add a drizzle of peach, amaretto, strawberry, or English toffee to lattes and frappuccinos with these Dolce syrups to turn your guests' ordinary coffee into a moment to remember. With Dolce chocolate and white chocolate flavoring syrups, available in both regular and sugar free, you can ensure high quality in your mochas and cappuccinos, too.