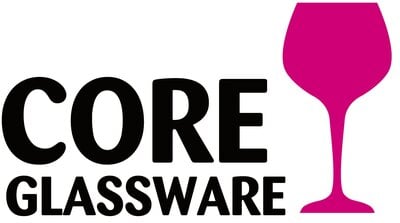 Core Glassware Overall Customer Rating:
Classic Glassware with Modern Durability
Core glassware is designed to withstand the rigors of daily use with sturdy styles and thick glass constructions, making it the perfect choice for lively bars or family-friendly restaurants. Each piece from Core's glassware line, including wine glasses, martini glasses, goblets, and more, offers a high degree of durability, making it perfect for rowdy sports bars, busy pizzerias, mom-and-pop diners, and other high traffic eateries! Read more
Use Core glassware to cater events from rustic barn wedding receptions to banquets and everything in between! Core glassware is designed not only to meet your needs, but to meet the needs of your budget as well. Core champagne glasses, flute glasses, and wine glasses make it easy to make your drinks look great while the thicker glass construction and sturdy design help avoid breaking. Core drinking jars are the perfect beverage serving option at country weddings and nothing says thank you like placing an old fashioned Core glass candy jar next to your cash register.