Featured
How to Sharpen Your Knives
Keep your knives sharp and performing at a high level with regular sharpening and maintenance! Watch this video to learn the proper techniques to sharpening with a stone, and how regular maintenance will extend the life of your knives!
Product ReviewsView All Product Review Videos
Waring WFP16S Food Processor
Watch this video to learn about all the unique features this Waring WFP16S food processor has over other processors in its class. From a 2 HP motor to a whipping disk, this Waring product takes a step above the rest.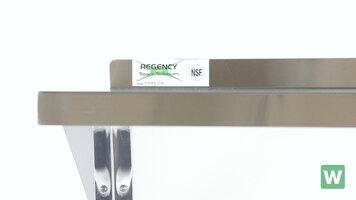 Regency Wall Mount Shelves
Finding enough storage space in your commercial kitchen can be difficult, so adding NSF Listed Regency wall mount shelves may be just the solution! Check out this video to learn all about our Regency shelves and expand your storage capabilities!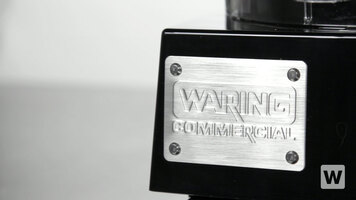 Waring WFP14SC Food Processor
Check out this video to see all the benefits of the Waring WFP14SC food processor, as well as safe and proper usage!
Demonstrations View All Demonstration Videos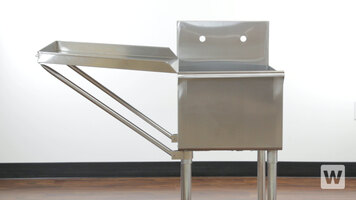 How to Install a Regency Drainboard
Learn how to quickly and easily install your Regency Drainboard! This video shows the few simple steps required to quickly get your drainboard up and running!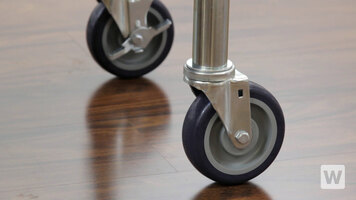 How to Install Casters to a Work Table
Check out our short video to see just how easy it is to install casters on your new work table! With just a few simple steps, your work tables will be mobile in no time.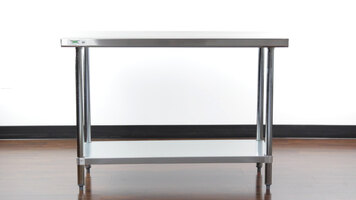 Regency Stainless Steel Work Table Assembly
Check out this video for step-by-step instructions on how to assemble your Regency stainless steel work table! Chef Matt will walk you through the process, and you'll see how quick and easy it is!