Food Allergy Awareness Week 2012
May 13 launches Food Allergy Awareness Week (FAAW), the national awareness campaign by the Food Allergy and Anaphylaxis Network (FAAN) to educate others about food allergies. About one in 25 Americans report that they suffer from a food allergy – a staggering statistic that continues to grow – and for 33 million Americans, that allergy is related to gluten.
Persons with this food allergy cannot consume the protein gluten, found in wheat, barley and rye, and often are diagnosed with celiac disease, or as gluten intolerant. With no pharmaceutical cures available, a completely gluten-free diet is the only existing treatment; however, in a nation where fried food, pasta and breads are high on menus, finding gluten-free food when dining out can be a challenge.
With awareness of celiac disease and gluten intolerance growing, it's an increasingly important issue for America's restaurants, as consumers affected by this food allergy are demanding more gluten-free options for managing their needs.
The National Restaurant Association, a supporter of FAAW, offers resources for restaurants as well as patrons to ease the frustration and challenges of those with food allergies and the restaurants serving them:
A training guide for restaurant staff, entitled "Welcoming Guests with Food Allergies"
Links to webinars, including one aimed at boosting patronage of gluten-intolerant guests by providing gluten-free menu options
A link to The Food Allergy Buddy, a program for restaurant-goers with food allergies
Other groups, such as the Gluten Intolerance Group (GIG) of North America, and its associated programs, are working to ensure that food production is held to specific standards. The Gluten-Free Restaurant Awareness Program aims to help build the relationship between gluten-intolerant individuals and restaurants – hoping to provide an opportunity where both sides win: a service is provided to consumers following gluten-free diets, and restaurants gain loyal patrons who help increase their customer base. Participating restaurants welcome gluten-free diners, and provide gluten-free meals based on their regular menu items.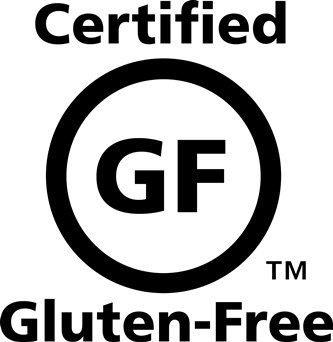 Though still a challenge, dining out with celiac disease or any other food allergy has become easier over time – it just takes a few extra steps for patrons and restaurant staff:
Patrons:
Select restaurants or food service establishments carefully – doing research on the restaurants and what types of food they offer can save you time and frustration
Tell your server, the manager and/or chef about your allergy. Creating an allergy card can help all three individuals assist you
Ask questions! Call ahead during off-peak hours and request to speak to someone about the ingredients used, or the process of preparation at the restaurant
Restaurant Staff:
Refer food allergy concerns to head chef, house manager, or person in charge
Review food allergies with guests to make sure as much information as possible has been gathered
Check the preparation of meals for cross-contact of allergens
Be prepared to properly handle allergic reactions should they occur