Lancaster Young Professionals Mixer Held at our Headquarters



By Kim O'Brien
The WEBstaurant Store transformed their Lititz headquarters into a red carpet worthy space for the Lancaster Young Professionals (LYP) annual holiday mixer, held December 19th. This network of Lancaster County's young workforce provides career enhancement opportunities, community enrichment activities, and a channel for members to become involved and invested.
The gala couldn't have happened at a more exciting time for young professionals in the area. Just two days prior to the mixer, Lancaster was named #4 on Movato's Top 10 Most Exciting Small Cities list. Movato cited the city's population of 20 to 34-year-old residents (27 percent) as a major factor behind this high ranking!
LYP is doing its part to keep the "miniature metro" of Lancaster moving. You'll find them volunteering at area foundations, honing professional development skills at leadership panels, and hosting meet and greet mixers at local restaurants and bars. This growing group of workers is certainly an asset to the restaurant community right here in Lancaster!
Here's a sneak peek of the party:
Comfort food à la carte: Lobster Mac n' Cheese cups
Modern display trays and lighting bring a hint of silver and gold to the party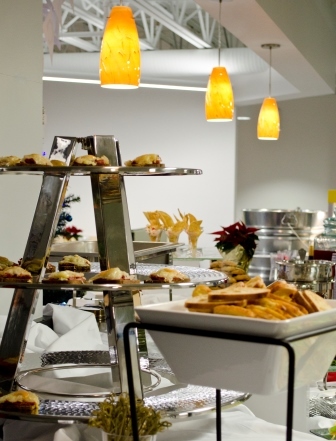 Chef Matt Schuler demonstrates how to make Shrimp Ceviche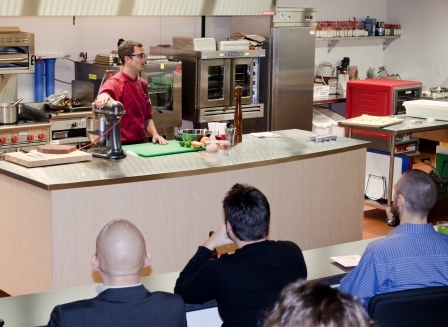 Shrimp Ceviche served WEBstaurant Store style!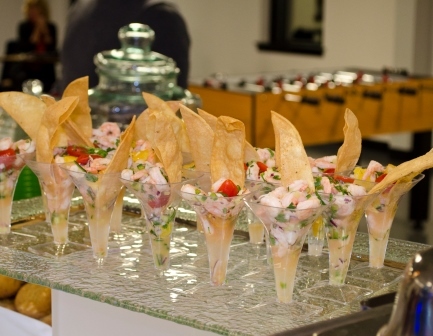 Foodservice expert Steve Ziegler puts the final touches on salad served in homemade parmesan bowls
Guests begin to file in for the food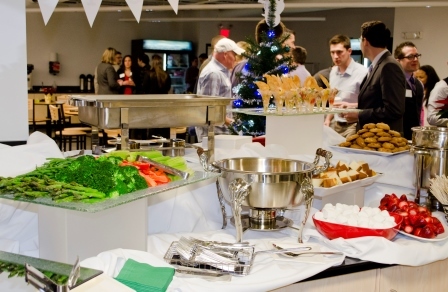 Comments
* There are currently no comments for this post. Be the first to comment below! This feature is reserved for WEBstaurant Store customers only.
Click here to create an account
.
Add a Comment
A WEBstaurant Store account is required to comment.