To Use a Pan Liner or Not to Use a Pan Liner? Definitely Line!
Advantages to Lining your Pans: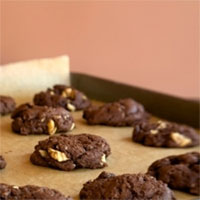 Commercial baking pan liners and parchment paper sheets save operators money by eliminating the labor time and cleaning costs associated with greasing and washing baking pans. When it comes to labor and cost savings, disposable pan liners are a chef's best friend. One of the best inventions since sliced bread!
I am Matt Schuler, Corporate Chef and Product Expert at The WEBstaurant Store, and I love pan liners. In fact, I would not even think about putting anything in the oven without using one! Let me tell you why I love pan liners, and let me explain the advantages they bring to any food service operation…
Labor Savings
Why Scrub? Less scrubbing = more time for cooking. This increases productivity in the kitchen.
Improves Food Quality
Bulk pan liners eliminate the direct food-to-hot-metal contact to prevent the moisture in the food from "scalding off". This moisture contributes flavor and temperature to the food.
Makes Food Safer
Since food cooked with pan liners or parchment paper never touches the pan, the chance of surface contamination is eliminated.
Protects Plumbing/Better for the Environment
Using disposable pan liners ensures grease goes into the trash, not down the drain.
Selection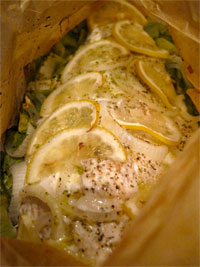 Pan liners come in many different shapes, sizes, and materials. We have a pan liner for every need at The WEBstaurant Store. Whether you're baking cookies, roasting potatoes, or making meatloaf, these pan-saving options will save you time and money. Who doesn't love saving time and money?
With all of the different options, styles, and shapes, which one do I choose? What are the advantages of parchment paper vs. wax paper?
Check out my full buying guide at http://www.webstaurantstore.com/guide/206/pan-liner-buying-guide.html.
No matter what the application, bulk pan liners and parchment paper sheets can save you a lot of time, money, and long nights in the dish room! Check out our wide variety of pan liners at The WEBstaurant Store for all your foodservice needs.